After 37 years at the fire hall, Chief Ian Leslie will be celebrating his retirement tomorrow (Friday) and is officially saying goodbye at the end of the month.
Looking at the weeks ahead, he told My Nechako Valley Now "nothing has really set in right now. It has been a great 45 years with the Fire Service."
Looking back, he said he was most thankful for the people he worked alongside through the years.
"We can have the best equipment ever, but without members you have nothing," he said, adding "the comradery and family atmosphere we have at the fire hall was the biggest thing."
Chief Leslie was a part of Vanderhoof Firefighting to its core, he helped build the current fire hall and watched every piece of equipment come through the doors.
Now, he said it is time for some well-deserved time off.
"Being on call 24 hours a day, seven days a week, if you are in town you are on call," he explained. "[I will be] taking some time to reset the mind and hopefully get out and do some fishing and camping with my family."
The Fire Department will be holding a retirement party for Leslie tomorrow afternoon.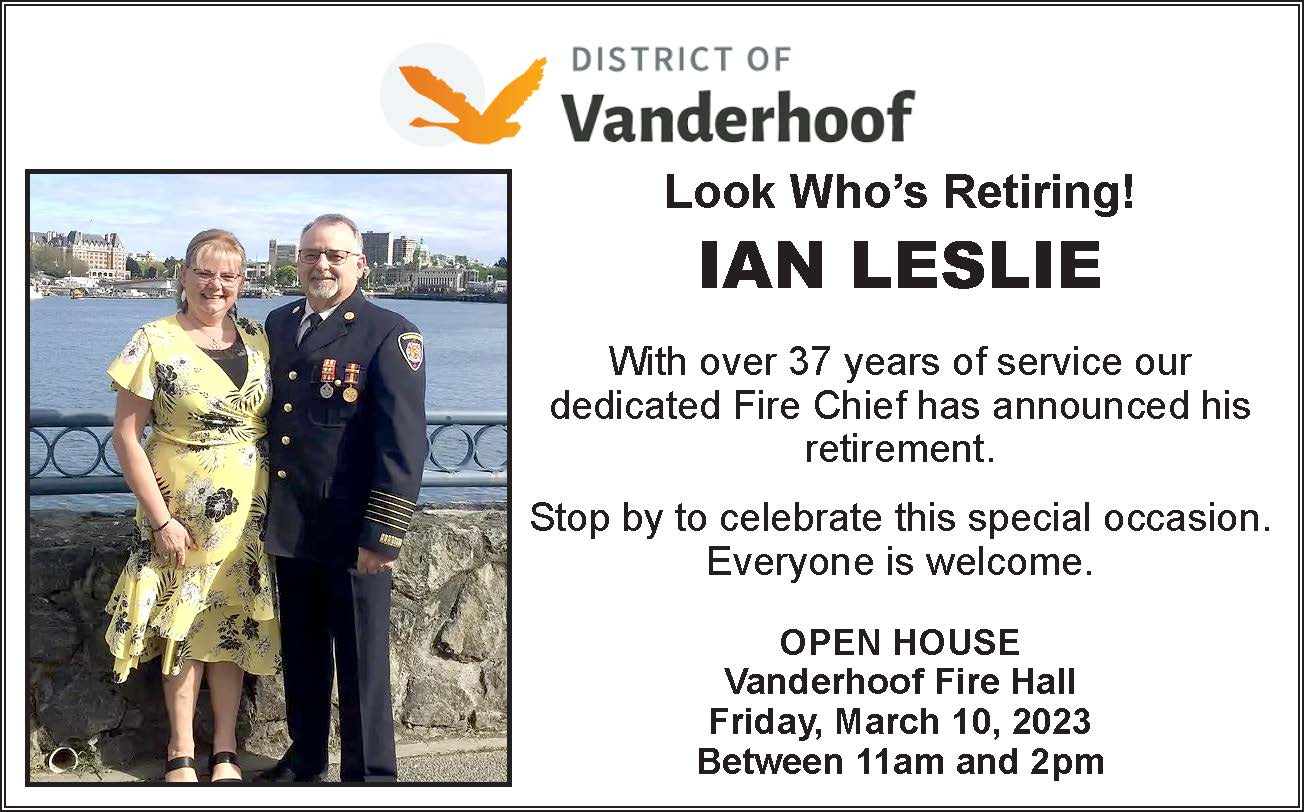 "I would like to thank the people of Vanderhoof for supporting our local fire department in any cause we have had over the years," he said in closing. "Any time we have had a request of the community, it has come out strong to support the fire department."