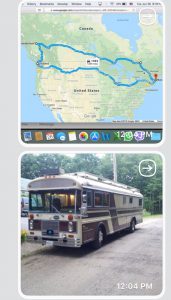 A military touch will be on display at this year's Vanderhoof International Airshow.
"We've had some fabulous, fabulous years with just Warbirds but this year we decided to bring in the Canadian Military as well," says Co-Chair Tom Bulmer.
"So we do have the Canadian Forces Snowbirds, we have the Canadian Forces Skyhawks Parachute Team, and the CF-18 Demonstration Team."
Also new this year is Precision Exotics where Lamborghinis and Porsches will race planes and offer rides to people down the runways.
Bulmer offers some advice for people coming out for the show.
"Make sure you have lots of sunscreen that is always a good idea, bring yourself a lot of water, we do allow small coolers onto the grounds so you can bring yourself some coolers and some fruit to keep yourself hydrated because generally airshows end up in the sunshine and it can be a danger."
Showing the popularity of the show, Bulmer says a bus of people is travelling over 7,000 miles return from the United States to see the show.
The 2018 Vanderhoof International Airshow is Saturday, August 4th.