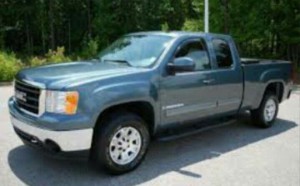 Prince George RCMP, Prince George SAR and Nechako Valley SAR are currently searching for a missing couple.
Sister of of the missing, Hannah Friesen says the last time anyone heard from her brother Kieran Friesen and his fiance Sammy Morin, they were leaving a family gathering in Prince George, heading to Vanderhoof on Saturday night.
"They left here (PG) at about 930pm, and we heard from them at 10ish. That was when one of his low beam headlights went out, so he said that he was going to take the Blackwater route home so he could use his high beams."
Hannah says Keiran and Sammy are both 23 years old, and behaviour like this is very unusual for them.
"We were supposed to go snowshoeing with them Sunday morning, we definitely should have heard from them."
More to come…