Welcome to Hartley's Cat Scan!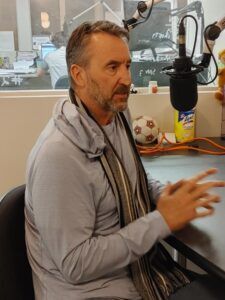 This is a weekly podcast featuring the 'who's who' of the Prince George Cougars.
Hartley's guest this week is longtime NHL coach, Fort Saint James product, and Cougars Associate Coach Jim Playfair.
During the episode, he discussed a number of topics including:
On wanting to stay with the Cougars; signing a two-year contract over the summer.
Breaking down the team's 16-6 start; thoughts on not losing back-to-back games so far this season
Changed philosophy on the penalty kill
Goaltending situation; telling Miikka Kiprusoff stories to Cougars starter Ty Young
Benefitting from more family time at the junior level; belief in Cougars being a good team
You can also find this podcast on iTunes, Spotify, Google, Stitcher, and TuneIn.
LISTEN: