"We are calling on further response from the RCMP and for additional community volunteers and resources to be deployed in response."
Those were the words of an emotional Saik'uz Chief Priscilla Mueller at a news conference held in Vanderhoof this afternoon, held by the Saik'uz First Nation, Carrier Sekani Family Services (CSFS), and the Highway of Tears Governing Body, drawing attention to two Indigenous people who have been missing for a concerning length of time.
Jay Preston Raphael and Chelsey Anita Quaw, both members of the Saik'uz First Nation, were both reported missing earlier this year – Jay has been missing since February 26th, and Chelsey has been missing since October 11th.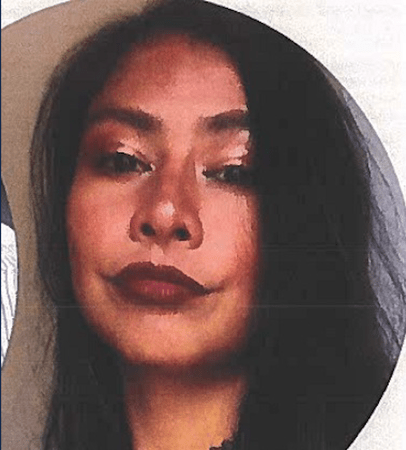 "In both Jay and Chelsey's cases, their disappearances were out of character and a cause for concern," Mueller said.
"There seems to be little change in the responsiveness since the Highway of Tears Symposium in 2006," said Mary Teegee, CSFS Executive Director of Child and Family Services. "We need to do better as a community to come together and find our missing loved ones. Support your community, support the families, and please help bring Jay and Chelsey home."
Pam Heron, Chelsey's mother, gave an emotional address to those in attendance as well.
"It has been 24 days since my daughter Chelsey has been missing, and we still don't have any answers," Heron said, tearfully. "Chelsey is very loved. She is independent, educated, and a hard working woman. She is a loving and caring daughter, sister, niece, cousin, and granddaughter."
"This is not like Chelsey. She loves her family deeply, she would never leave her family this long without telling us."
Jay's parents, Angie and Curtis Raphael also spoke.
"My son usually phones home every day to tell us where he is… He went to a reserve to visit family and never phoned me. The next day I was getting worried. He disappeared," Curtis said. "This day still bothers me and my wife every day. We would appreciate it if whoever knows something about my son or what happened to him to phone the anonymous line. Your name will not be mentioned."
"I am trying as hard as I can to spread awareness he is missing. I am trying to fight this as hard as I can because his boys deserve to know where he is," Angie said.
Anyone with information on Jay Raphael or Chelsey Quaw is being urged to contact the Vanderhoof RCMP at (250) 567-2222.
Anonymous tips can be provided to Crimestoppers at 1-800-222-8477.
You can find the full conference on the Carrier Sekani Family Services Facebook page.