Crews are cleaning up after the explosion of a downtown Prince George building this morning. (Monday)
Cpl. Jennifer Cooper of the Prince George RCMP said the fire is being treated as suspicious, so police will be on the scene for an extended period of time.
"We will have to hold this scene on the corner where the building is specifically, until its safe for our fire  investigators to enter the premises," Cooper said.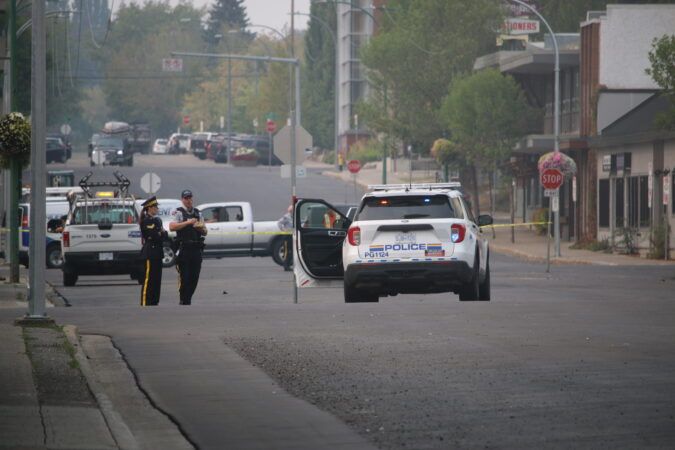 Cooper added three people have been taken to hospital in relation to the incident.
"One person is being moved into what is called urgent care and is in critical condition, two people are in fair condition and are expected to be admitted for further assessment overnight."
Cooper said Fifth Avenue will hopefully be opened by the end of the day.
However, she added Fourth Avenue between Dominion and George Street will likely remain closed for several days.
The Prince George RCMP are also still looking to speak with anyone who may have video of the explosion to help police further investigation, and find anyone who may be in need of medical treatment.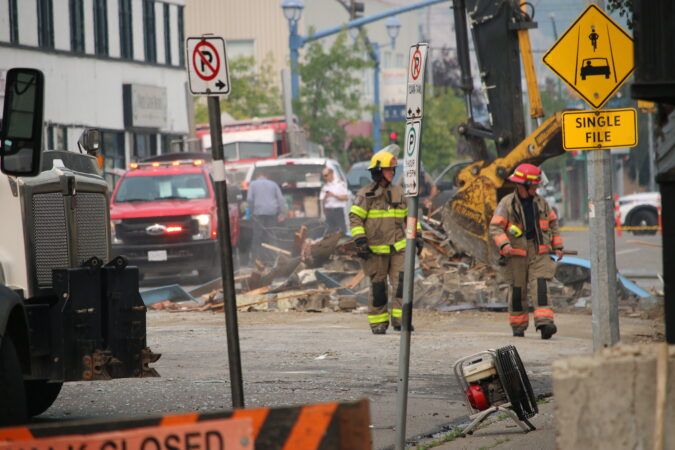 According to City of Prince George officials, the blaze was fully extinguished at 2:30 this afternoon.
Several businesses in the area surrounding the building that exploded had windows blown out and other exterior damage.
Prince George Fire Rescue Deputy Chief Clayton Sheen says it's too early to tell how much damage has been caused, but he expects the dollar figure to be in the six-digit range.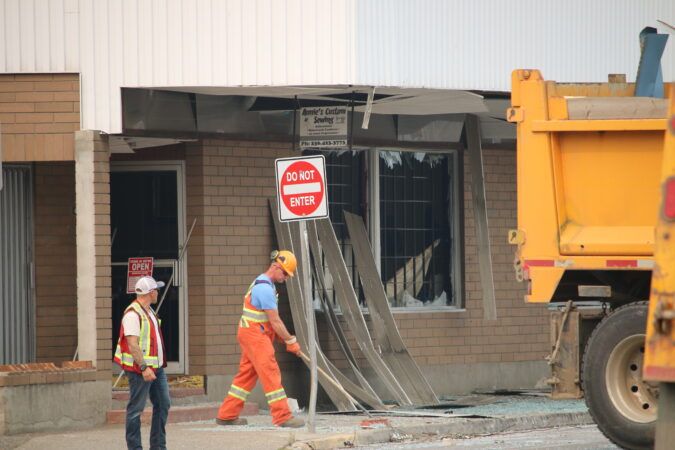 He added it's too early to tell the cause of the explosion as well.
"Explosions are so chaotic, but there's only a few things that can cause an explosion like that, natural gas is certainly one of them, but I can't speculate on what caused it," Sheen said.
Sheen added it was all-hands-on-deck for PG Fire Rescue, with everyone available from all four halls on scene to help douse the flames.