Prince George Airport Authority President Gord Duke says passenger traffic at YXS should remain stable even with the labour squabble going on between Westjet and its pilot union.
The airline has started to cancel flights in anticipation of a strike at major international airports such as Calgary and Vancouver.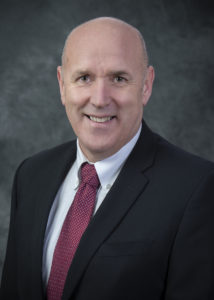 Duke told Vista Radio while residents can still fly through WestJet's Encore operation, which is part of a different bargaining unit – getting to your final destination may prove challenging.
"The problem is that a lot of people have onward connections after they leave Prince George. They'll go to Vancouver, Calgary, one of the hubs, and with no onward connections that may lead to some people deciding not to travel."
"We are seeing a lot of cancellations on that mainline operation. I highly recommend anyone with travel plans check with the airlines before you start. You don't want to be stuck in Vancouver or Calgary without a way to get back."
YXS also offers services with airlines like Air Canada, Pacific Coastal, and Central Mountain Air.
Over 18 hundred Westjet pilots are set to walk off the job tomorrow (Friday) morning ahead of the May long weekend.
During the annual general meeting earlier this month, Duke mentioned passenger traffic saw an 81% year-over-year spike when compared to 2021.
Furthermore, through the first quarter of this year, YXS has seen 100 thousand passengers come through the airport – up 40% from 2022.
However, with the WestJet dispute ongoing a return to a full return to normal at YXS may hit a temporary snag.
"It hurts our industry when these things happen and it does add to that recovery time," Duke.