Where to go glamping in British Columbia?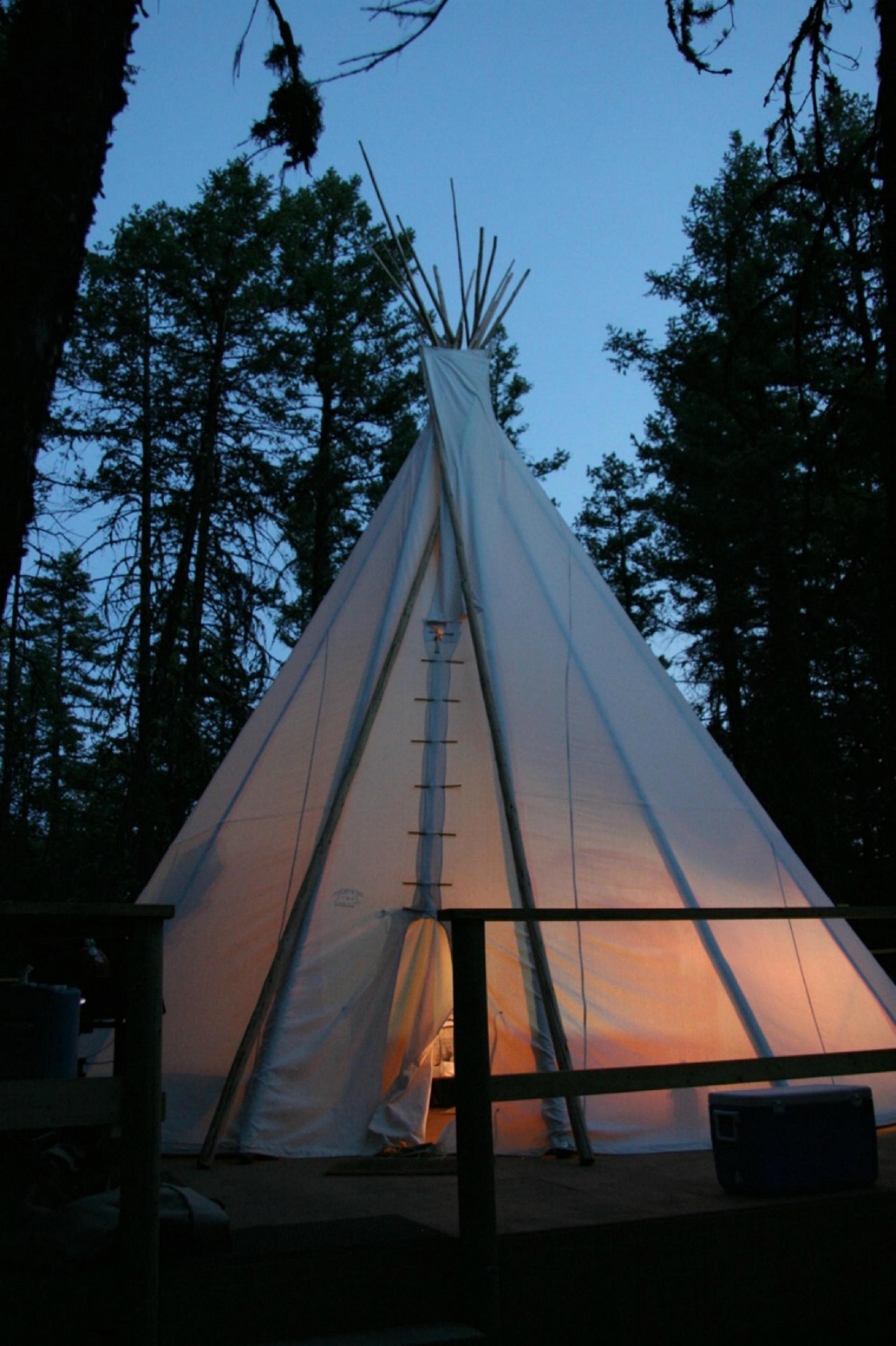 There are plenty of opportunities for glamping in B.C., including National Parks and private resorts. National Parks with glamping options include Mount Revelstoke National Park, Kootenay National Park, Fort Langley National Historic Sites, Fort Rodd Hill National Historic Site, and more. If you're looking to glamp at a private resort there are lots of luxury options in B.C. including Siwash Lake Wilderness Resort, Clayoquot Wilderness Resort or Way Point Resort.
The amenities offered and costs incurred to glamp will depend on the place, with National Parks tending to be on the cheaper end (an average of $125/night) and privately owned resorts ranging anywhere up to $1,000/night. National Parks require guests to bring their own camping gear, including stoves, food, and water, while luxury resorts often include everything and more, such as a warm waffle robe for you to unwind in.
What to bring on your glamping trip
Whether you're bringing your own supplies or enjoying a more luxurious experience you'll need to know what to pack when planning your glamping trip. Be sure to fully read what each site provides for you and what they recommend that you bring. Most glamping facilities will list right on their website a recommended "packing list" to make sure that you aren't caught off guard by forgetting something that they don't provide, or that would cost you extra. It's a good idea to print this list right off of the website and check items off as you pack them.
Glamping Accommodations
There are many different varieties of glamping shelters, so it's important to know the differences between all that is offered before making your final booking.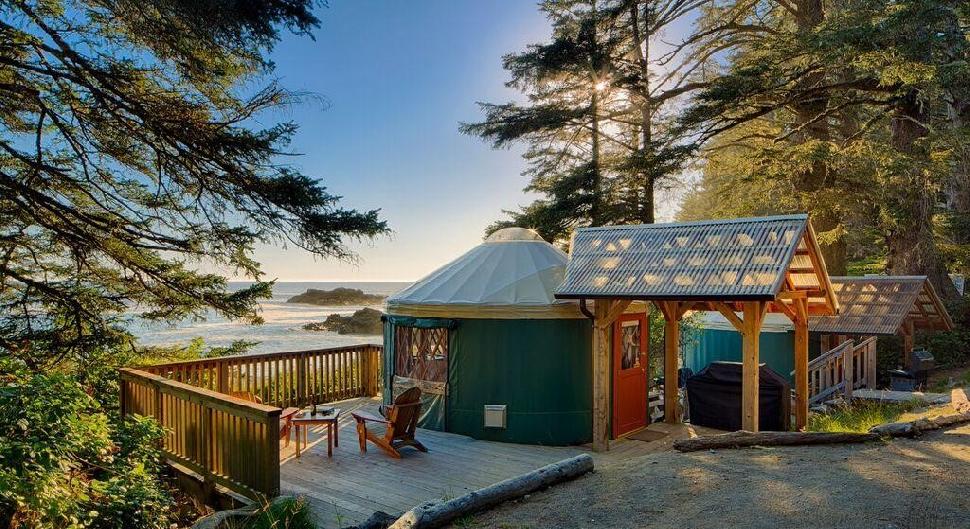 Yurts are essentially glamorized tents on raised platforms, which keeps you sheltered from the elements and off of the ground. They are also sometimes called "tent cabins." What's offered with each Yurt will vary but you can expect anything from BBQs, a gas fireplace, modern kitchen equipment, bed and bedding, and a deck or patio space.
Here are just some places you can find Yurts in B.C.:
TEEPEES ("Tipis")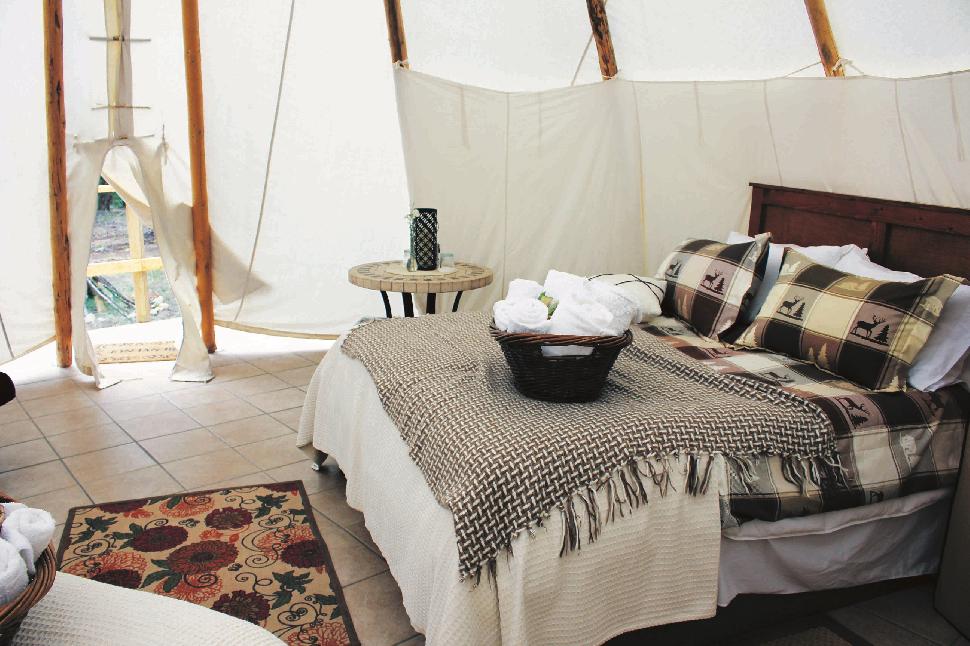 Based on traditional Native Canadian lodgings, these billowing canvas shelters are cozy, intimate, and will keep you out of the sun and cool mountain nights. This is comfortable camping without getting too "high tech." Some will even have a fireplace in the center. Amenities included range from beds and bedding, basic seating, firewood—or none of the above if you want to keep things simple and save a bit of money.
Here are just some places you can find Teepees in B.C.:
TRAILERS + AIRSTREAMS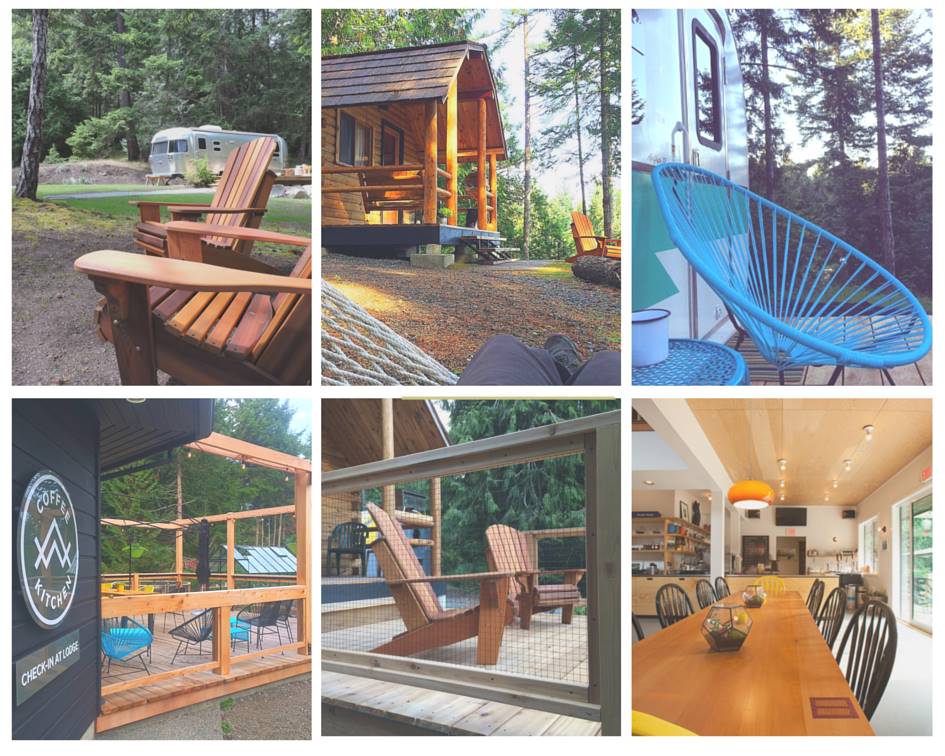 Whether you have your own, know someone who does, or have rented one in the past, trailers are a common and relatively well-known means of glamping. Most people are familiar with the general essence of trailer camping—sturdy shelter from rain and wind, beds and bedding, often a seating area and sometimes a kitchenette unit, sometimes running water for taps, shower, and a toilet. Trailer rentals are a great way to get the "cabin" experience on a smaller scale, which saves money and is better for couplers or smaller camping parties.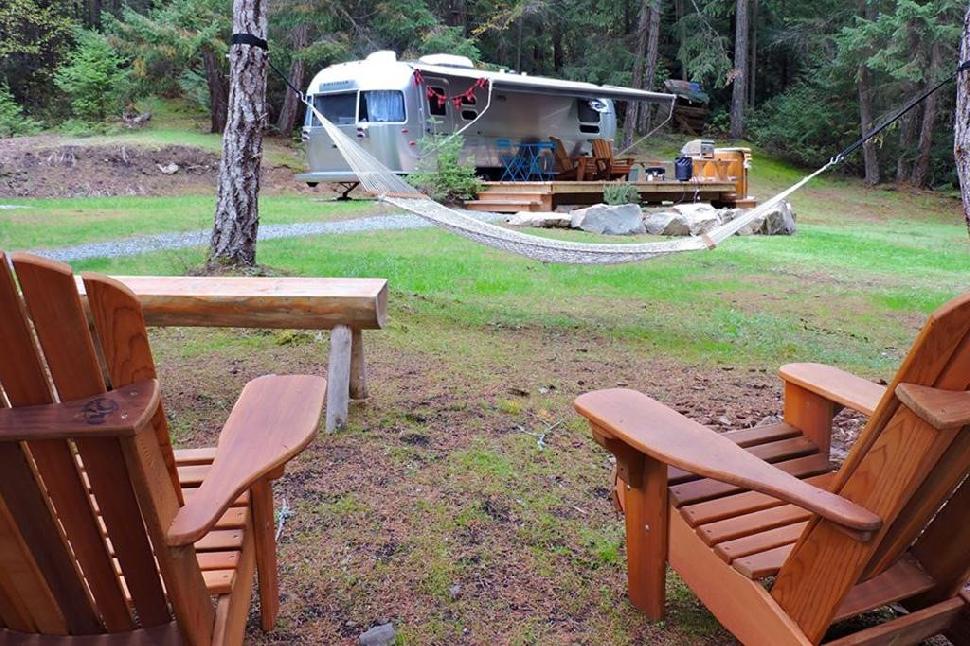 Here are just some places you can find rental trailer glamping in B.C.:
Chilliwack Lake Provincial Park
LUXURY TENTS
While rudimentary in design, tents offer guests the basic shelter they need. However glamping in a luxury tent is a whole different experience as guests are welcomed into a space like no other. Guests are welcomed to a private getaway that includes rooms as large as 1000 square feet, with amenities such as luxurious bed linens, custom furnishings, and even air conditioning! These luxury tents are perfect for the prince or princess in you!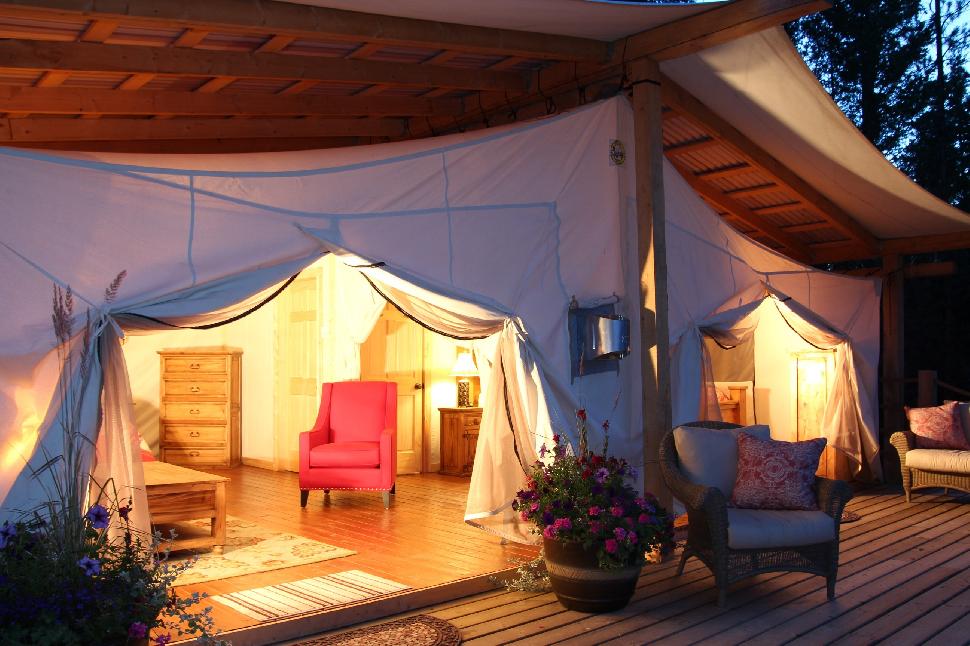 Here are just some places you can find rustic accommodation glamping in B.C.:
LUXURIOUS RESORTS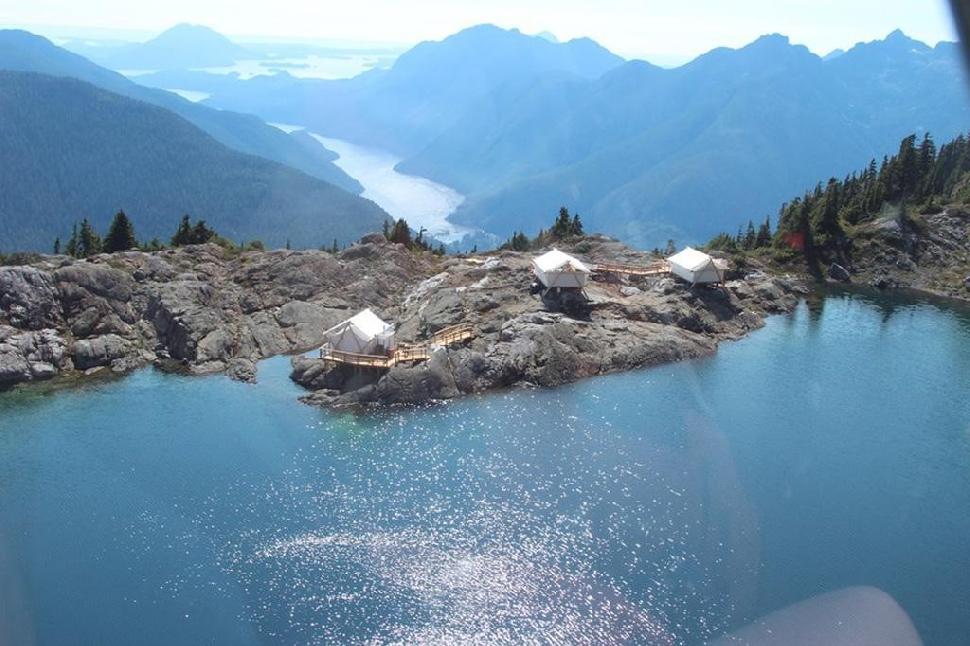 Luxurious resorts are exactly what they sound like and may range from high-end lodgings to hotel-like settings. They come with a vast array of amenities and are often quite pricey, although you get what you pay for with many conveniences – separate rooms, running water, kitchen appliances, and more. Each resort will offer different packages with different extras, so be sure to do your research. Often, these packages will come with day trips, outdoor activities and events, and other bonuses.
Here are just some places you can find luxurious resort glamping in B.C.:
A glamping experience can be a weekend family outing, or a once in a lifetime unique family adventure. If you believe in collecting memories, take your family glamping this summer! Many glamping sites fill up fast for prime camping seasons, so be sure to look into booking as early as possible.
This article was featured in BC Mag's Spring 2016 issue. Order it from our Shopify store now (while supplies last) or subscribe to our magazine to keep up-to-date with all of the latest issues!