A new report from the Canadian Institute for Health Information might be very concerning for someone about to go under the knife up north.
In-hospital deaths within 30 days of a major surgery are substantially higher here than the provincial and national averages.
Updated in December 2022, in BC the mortality rate is 1.8%. Across Canada, it is 2.0%
Northern Health's mortality rate is well above both at 3.3%.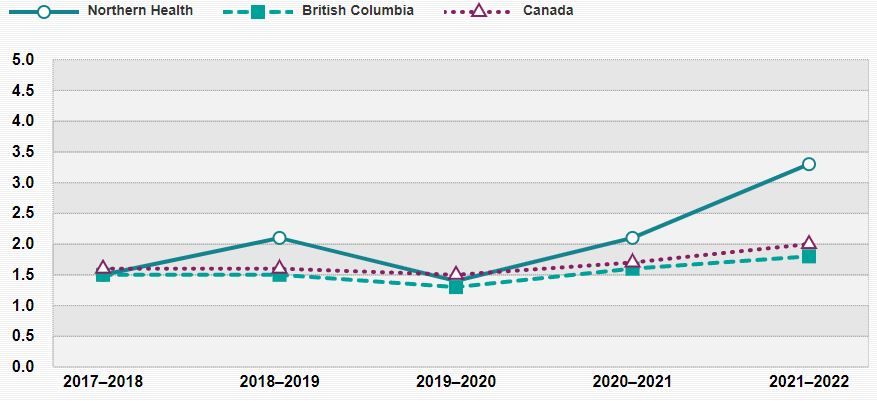 Dawson Creek and District Hospital has the highest deaths per 100 major surgeries in the region –  5.3%.
UHNBC is second highest behind Dawson Creek with a 3.6% mortality rate.
The health authority with the next highest percentage of deaths after a major surgery in the province is Interior Health at 2.1%.
Northern Health has not yet responded to our request for comment.
For more information on the study, click here.