Over 98-thousand passengers came through YXS between July and September, signaling a growing demand for air travel in Prince George.
The PG Airport Authority issued its third-quarter report today (Monday). YXS saw 30,510 passengers in July; 32,644 air travellers followed by another 34,897 in September.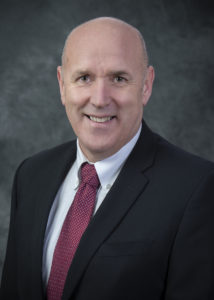 CEO Gord Duke told Vista Radio the spiking passenger numbers are a strong indicator that the airline industry is rebounding.
"It is definitely our best quarter since before the pandemic and that trend is I think really encouraging for us."
Duke noted July was the busiest month as they hosted federal Transport Minister Omar Alghabra who announced 3 million in funding to assist with equipment upgrades.
In addition, YXS also welcomed all competing athletes for this year's BC Summer Games in the northern capital.
"We donated some space that allowed their logistics centre to operate and we were also participating in the transportation directorate and a number of our staff volunteered to help out."
In addition, Farmhouse Catering Company continued its renovations and this quarter saw the opening of both a bakery and a full-service restaurant pre-security.
Furthermore, Transport Canada announced travel restrictions were being lifted and removed the mask mandate effective October 1st. This followed the removal of the vaccine and testing requirements.
Duke is looking forward to a strong finish to 2022 as its non-stop flight service to Tuscon begins on December 2nd and is being offered by Flair Airlines.
"We are looking forward to having that up and running and giving folks an opportunity for that sunny getaway that we typically need in a Prince George winter."