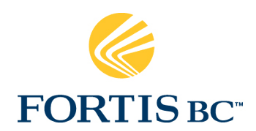 Fortis BC is saying thanks to its customers who were asked to reduce power following Tuesday's pipeline explosion near Prince George.
The burst Enbridge pipe affects over 700,000 customers province-wide.
Vice-President of Market Development, Doug Stout says they're quite pleased with the National Energy Board's decision to restart a 30-inch line, which will make life easier for Northern BC customers.
"Gas started flowing on the pipe at about 2 AM so that starts to get the pipeline repressured and restores service to everyone in Prince George, Williams Lake, Quesnel are back on and our crews are going to be relighting appliances for the folks in Salmon Valley today because they had their gas totally turned off."
While customers in the northern region are probably rejoicing a little bit, Stout adds we're not out of the woods just yet.
"We're still asking people to conserve as much as possible, with that one line running that's about half as much gas as what was flowing in the two lines together and being consumed not only in BC but in states like Washington and Oregon, still less gas than what is needed in the region right now."
The effort made by consumers to reduce consumption following yesterday's announcement was much appreciated and did not go unnoticed.
"It did make a difference. We saw a 20% reduction in what would have been the consumption and so right across the board everybody responded and it made a difference and it helped everybody to make sure we could keep the gas on the last couple of days."
Once the system is stable, the energy company will work with customers who have cut gas use, back online.